CA Written DMV Test | Practice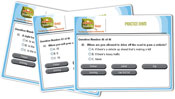 Want to pass your learner permit test at your local CA DMV on your first trip? Then our DMV practice quizzes are the ideal help-aid to ensure that you achieve test day success. Not only does our on-line education course prepare you by completely covering the CA Drivers Handbook, it comes packaged with our DMV practice test simulator to give you the upper-hand you need to ace your actual written test.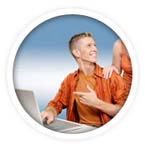 Why CA DMV Practice Exams Questions Are Important
See similar test questions to exam questions that will appear on your actual DMV test


Take as many practice tests as you want, there's no limit to how many tests you can take


Learn rules and regulations about going to take your test at the DMV (cell phone use, fees, etc.)


Our practice exams are the same length as your DMV exam: 46 multiple choice questions!
The Importance of the Department of Motor Vehicles Handbook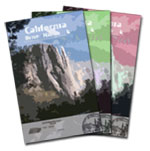 Answers to every question that will appear on your permit test can be found in your handbook.


Driver handbooks also contain complete picture guides for all road signs (which are part of the written permit test).


While practice tests are an important aid to passing the test, your DMV handbook is the single most important source of Permit Test information.


Your CA Driver Handbook has detailed explanations to permit test question answers .